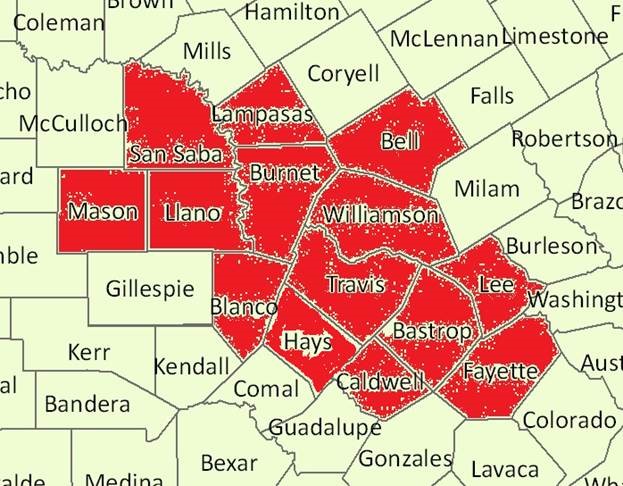 The State Employees Charitable Campaign provides State of Texas employees with the most efficient and consistent pathway possible for charitable giving, payroll deduction. Employees can contribute to nearly 1,000 charities which support the communities in which they live, work, volunteer and raise their families.
Thanks to the generosity of state employees, the 2020 Capital Area campaign raised $1.3 million.
---
Important Dates & Updates
Public Notice Requesting Local Campaign Manager Applications
DATE:   12/17/21
FROM:   Theresa McShan
EMAIL/PHONE:   tmcshan44@austin.rr.com
RE:   STATE EMPLOYEE CHARITABLE CAMPAIGN LOCAL CAMPAIGN MANAGER APPLICATIONS
PUBLIC NOTICE
The State Employee Charitable Campaign (SECC) Capital Area Local Employee Committee is accepting applications from charities interested in serving throughout 2022 as Local Campaign Manager for the Capital Area SECC.
Note: This application is different than the one that will be posted for any charity wanting to participate as a potential beneficiary of state, higher education, or retired employee donations. A charity serving as a SECC Local Campaign Manager, helps manage the day-to-day operations of the campaign throughout the year.
Contact Theresa McShan at tmcshan44@austin.rr.com for more information or a 2022 Local Campaign Manager application packet. Applications may be email to tmcshan44@austin.rr.com or mailed or delivered to 218 South Main, Elgin, TX 78621 and must be received no later than Friday, January 14th, 5:00 PM.
Download the Public Notice Here
---
The Local Employee Committee
State employees volunteer to provide oversight throughout the campaign.
Theresa McShan, 2021 Chair
Texas Health and Human Services Commission
Kara Hester, 2021 Co-Chair
Office of the Attorney General - Child Support
Marie Welsch
Texas Juvenile Justice Department
Maria Moreno
Texas Medical Board
Carla Lawrence
Department of Public Safety
Nichole Saunders
Department of State Health Services
Jessica Crabtree
Texas Health and Human Services Commission
Allison Ayeni
Texas Military Department
Michelle Ozuna
Office of the Attorney General
Barbara Turcotte
Department of State Health Services
Local Campaign Managers
Emma Cravey, Local Campaign Director
EarthShare of Texas
Lacie Levy, Local Campaign Assistant
EarthShare of Texas
Francoise Van Keuren, Executive Director
EarthShare of Texas
---
Capital Area SECC Contact
Emma Cravey - capitalsecc@earthshare-texas.org